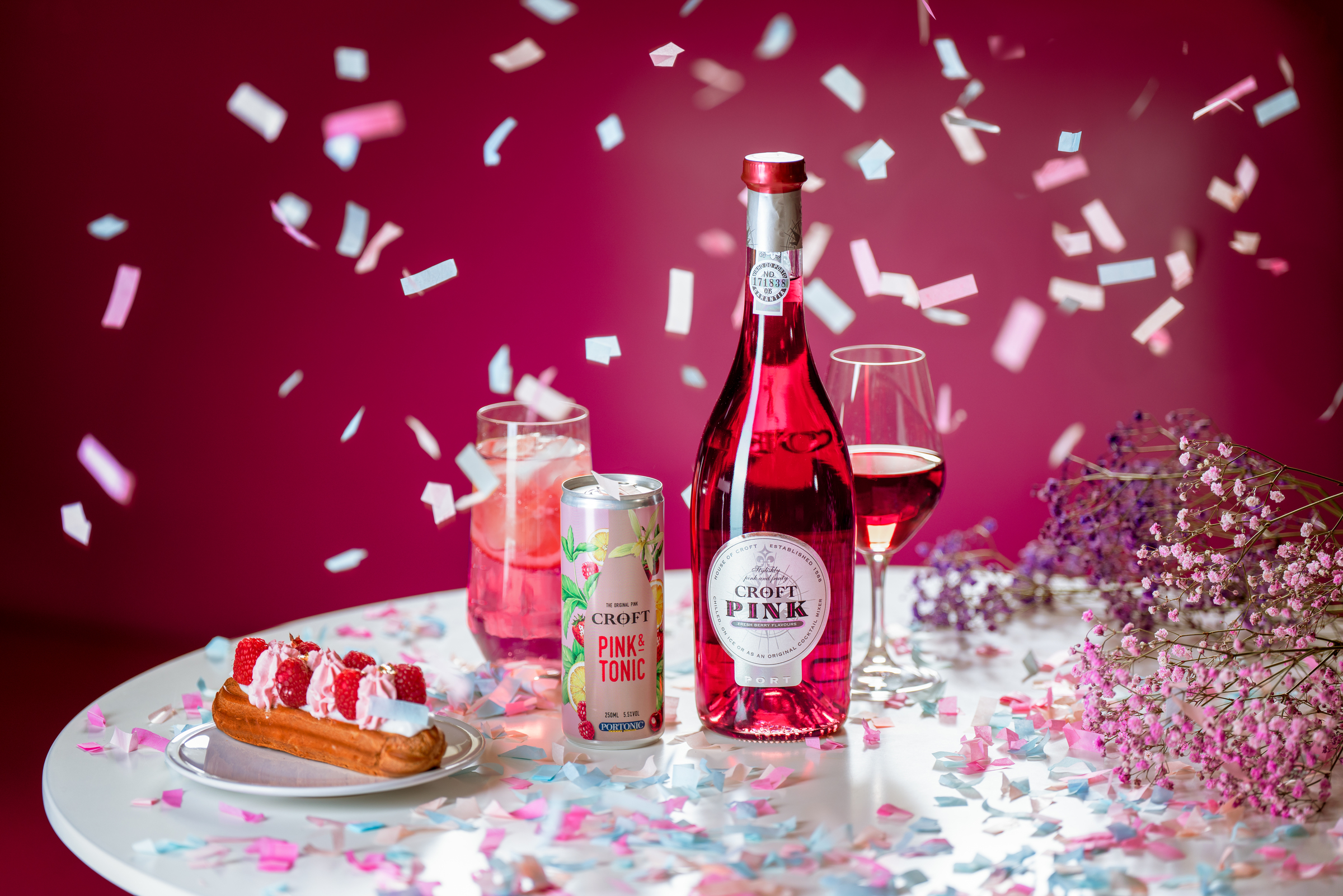 PIP Valentine's Dinner by Croft Pink
It was fifteen years ago, exactly on Valentine's Day, that Croft surprised the traditional Port Wine sector with the launching of the first Rosé Port Wine, Croft Pink. The PiP Restaurant, located in the former visitor center of the Croft brand, is the place chosen to celebrate the 15th anniversary.
Croft Pink invites everyone who will dine at PiP on this special day, to visit the Pink Palace which will be totally dedicated to Croft Pink. The versatility, irreverence, and joy of the first Rosé Port Wine will be displayed in the various spaces of this fun experience.
The Pink Palace Experience - Croft Pink Anniversary Special includes a visit to the experience, with new animations, always accompanied by Croft Pink in its most traditional and disruptive versions. It will be open from 7pm to 10pm.
Dinner will begin at 8pm, where you can enjoy a meal cooked in a wonderful wood oven, will cost 22.5 euros per person and children from 5 to 12 years enjoy a 50% discount.
In partnership with the PIP Restaurant, enjoy the passion at the table with heart-shaped pizzas and a romantic decoration by Croft Pink.