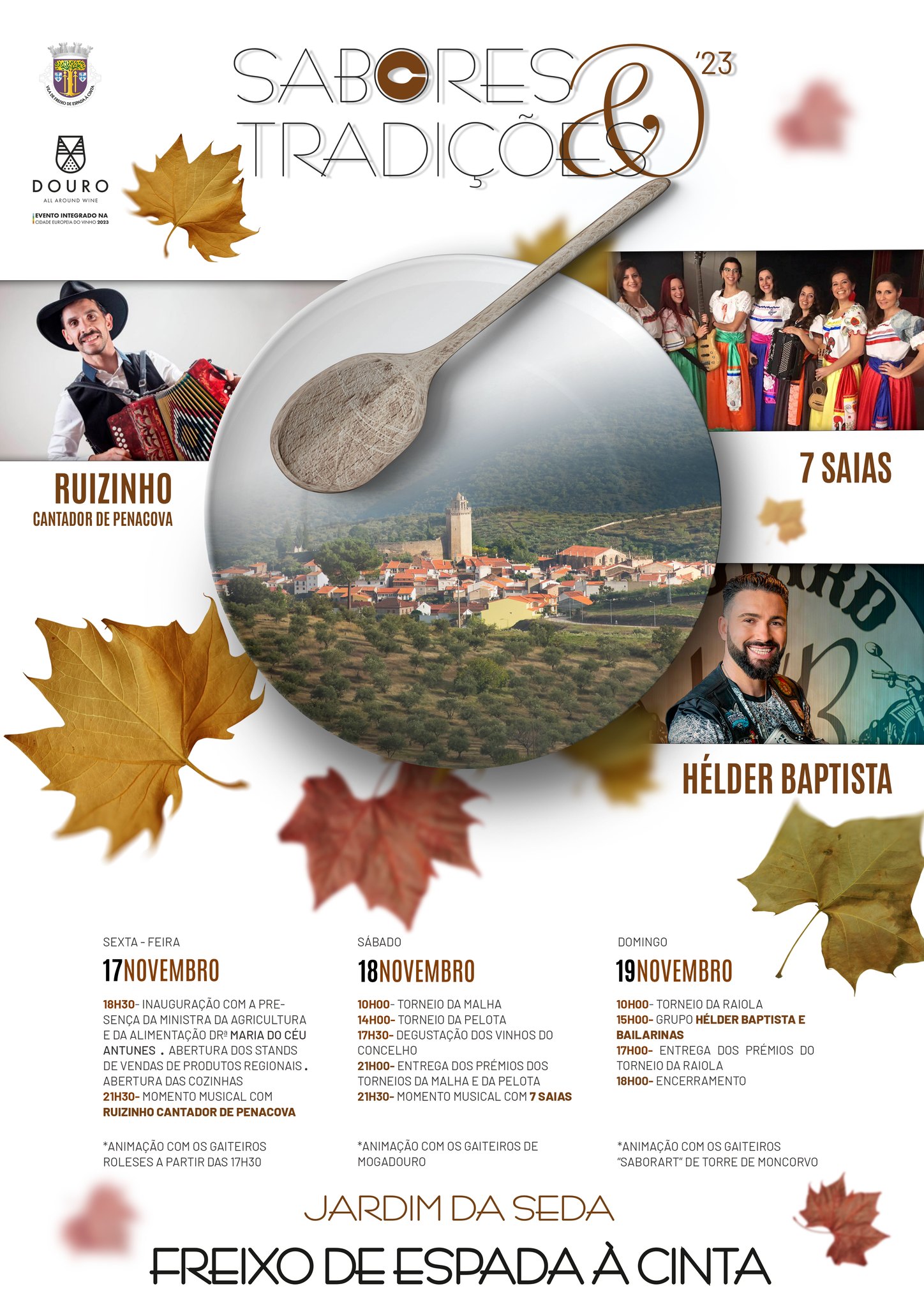 Sabores e Tradições '23
Over the course of three days - November 17th, 18th and 19th - Freixo de Espada à Cinta once again celebrates local "Flavours and Traditions" in this event, integrated into the program of the Douro European City of Wine 2023, which presents itself as a privileged showcase of promotion of gastronomy, wine and excellent endogenous products that are produced in the municipality.
Tradition is associated with musical entertainment, which makes this enogastronomic event a reference for the population and for those who visit and enjoy the best that Freixo de Espada à Cinta has to show.
An enogastronomic event that takes place in the month of November, with the aim of revisiting and showcasing the municipality's traditional gastronomy, through soups, main dishes and sweets, typical delicacies made with top quality local products.
In addition to the varied menus presented by the restaurants and the areas where products are sold to the public, there are wines, recognized and awarded nationally and internationally, which are produced in vineyards spread across the municipality. Olive oil, olives, almonds, oranges and homemade smoked meat also contribute to enriching this gastronomic initiative that seeks to publicize and promote endogenous products, enhance the local economy and attract tourism.
Traditional games that are part of the local ideology and that come to us passed down between generations, make up the menu that seeks to keep centuries-old traditions alive and preserve the identity of Freixo de Espada à Cinta.
We have scheduled a meeting for the 17th, 18th and 19th of November at "Flavors and Traditions", in Freixo de Espada à Cinta!