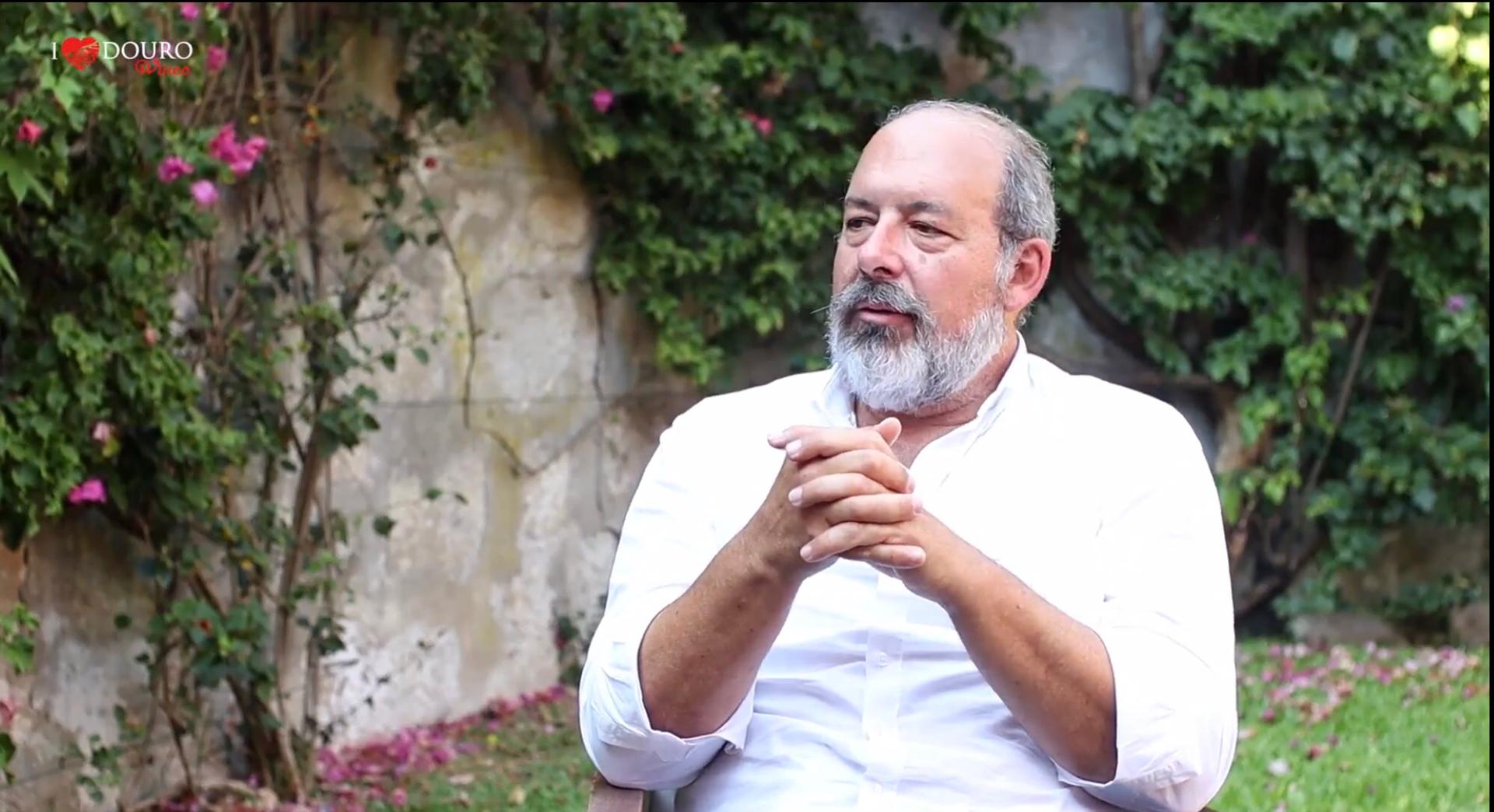 Cristiano van Zeller, Douro dry wine pioneer
"What a waste of good grapes!" Cristiano van Zeller is referring to the long decades in the history of Douro wine production during which Port was top dog and the production of quality dry wines almost inconceivable. Van Zeller is a giant in the story of the birth and rise to international status of Douro DOC dry wines, alongside the region's traditional wine, Port. We meet in the garden of van Zeller's home, a short drive from the centre of Porto. The temperature on this mid-July afternoon is a sizzling 38º C.
Van Zeller has just been talking to a member of the viticultural team at Quinta do Vale Dona Maria, the winery he runs in the Torta Valley, on the south bank of the Douro River, in the Cima Corgo. With the grape harvest only a few weeks away, he is feeling reassured that the grapes are gaining colour and ripening well, with good sugar levels. Van Zeller is also responsible for the fine wine division at Aveleda, the leading Vinho Verde producer owned by his cousins the Guedes family.
Cristiano van Zeller is expansive and courteous, with a gentle sense of humour and an interest in history. The original van Zeller, Arnold, arrived in Porto from Rotterdam in the 1720s. The family became Port shippers and developed their first export markets, from England to Russia. An ancestor was appointed Russian Consul in Porto by Czarina Catherine the Great.
Van Zeller, now in his early sixties, can also be considered a historic figure. In the 1980s, the van Zellers owned Quinta do Noval in the Pinhão Valley (the Quinta was sold to Axa Millesimes in 1993). In 1985, four years after he started working at Noval, van Zeller began his first experiments in dry wine production. At the same time, a handful of other pioneers were conducting their own oenological experiments at wineries elsewhere in the Douro: Dirk Niepoort, and the Australian winemaker David Baverstock at Symington Family Estates, were two figures with lasting influence.
"We were the most prepared generation ever, with the first winemakers coming out of the university at Vila Real," van Zeller recalls. To make Port you need slightly over-mature grapes, with high concentrations of sugar. To make good dry wines, it is necessary to pick earlier at exactly the right moment, to achieve freshness and balanced acidity. Why not therefore pick the grapes to make dry wines before picking for Port production? "We just had to switch the thinking to make both great wines."
Van Zeller and his colleagues felt challenged by an 'obligation' for fresh thinking, faced by the need to replace an unsustainable business model based on growing grapes for sale to a shrinking number of Port wine companies, with a far from certain future. The Douro DOC 'revolution' was underway. After Quinta do Noval, van Zeller was invited by Jorge Roquette to work at Quinta do Crasto on the development of a range of dry wines that were to become some of the Douro's finest, winning international acclaim.
"It was a real adventure," remarks van Zeller. However, at the time few Portuguese wines had yet achieved the international recognition they have today. The question was "how could we position ourselves in the world with a different wine? We needed a critical mass of good quality producers to be visible in the market." Van Zeller became a founding member of the Douro Boys, the group of wine producers who banded together in 2001 to promote the fine wines of their region on the international wine stage. Nearly twenty years on, van Zeller is still a member of this active group that has played a key role in generating interest for Douro dry wines.
"The Douro is like a Burgundian terroir, in the sense that every little parcel is very different to the others," van Zeller explains. At Quinta do Vale Dona Maria vines are often more than fifty years in age, and the property has varied sun exposures and altitudes that range up to around five hundred metres. Offering a hint as to why his wines are so highly regarded, van Zeller believes that although advances in science and oenology have permitted significant improvements in Portuguese winemaking, empirical knowledge, transmitted from generation to generation, often within the same family, is equally an important attribute of Portuguese winemaking. "I like to be surprised each year. I don't like things to be too square or scientific, to know what's going to happen. Wine is about being excited and challenged. I love that uncertainty."
Field blends are another characteristic of Quinta do Vale Dona Maria. "I think mixture is crucial to the production of our Douro wines." A field blend is a vineyard parcel where the tradition is to plant many different grape varieties at random, allowing blending to literally take place in the vineyard, with picking of all varieties occurring simultaneously. What could be more natural in the region of Port, the king of blended wines? "We know that by blending in the fermentation vat we make a better wine than by fermenting separate varieties and blending later."
Our conversation flows back inevitably to Port. "Port is pretty easy to make! But you have a tremendous amount of work to do in viticulture. Grapes are the most important component. We put 90% of our effort into viticulture." When I point out that Port can seem intimidating with its multitude of different categories, he responds that Van Zellers & Co, his family Port brand, has come up with an original branding solution, dividing all these categories into a simpler three: Crafted by Nature, Crafted by Hand and Crafted by Time.
We discuss the work of the Master Blender, "the most important man in a Port company. You need a person with a wonderful memory. The essential thing a Port company has to transmit over generations is that memory. Smell is a memory you keep all your life." I suggest it is possible to make a comparison between the work of the 'nose' in a perfume house and that of the Master Blender in a Port company. "That's a fantastic comparison!" he responds. "You need a mixture of passion and inherent gift, like a great musician." I mention that there are several generations of 'nose' within the same family at Guerlain and equally several generations of Master Blenders in the same family at Hennessy, and he points out that at Niepoort the Master Blender is the fourth generation of his family.
The sun has mercifully dipped behind the garden wall. Van Zeller, referring to the fact that for many years he worked mainly with women winemakers, adds "being a woman helps I think. They have more ability in this area, and are also more natural, more direct." He cites Sandra Tavares da Silva, who worked with him at Quinta do Vale Dona Maria, as a woman at the absolute pinnacle of the art of winemaking. Portugal has a number of notable women winemakers today, but there is still room for more…
We taste a 2016 Curriculum Vitae white. A blend of many different grape varieties, made from old vines planted at an altitude of four hundred and fifty metres, the grapes are gently crushed, before fermentation and ageing in oak. Produced in small quantities and sold en primeur, this wine is grapey and complex and will age well in bottle.
The author, James Mayor, is the founder of Grape Discoveries, a boutique wine tourism business: www.grapediscoveries.com