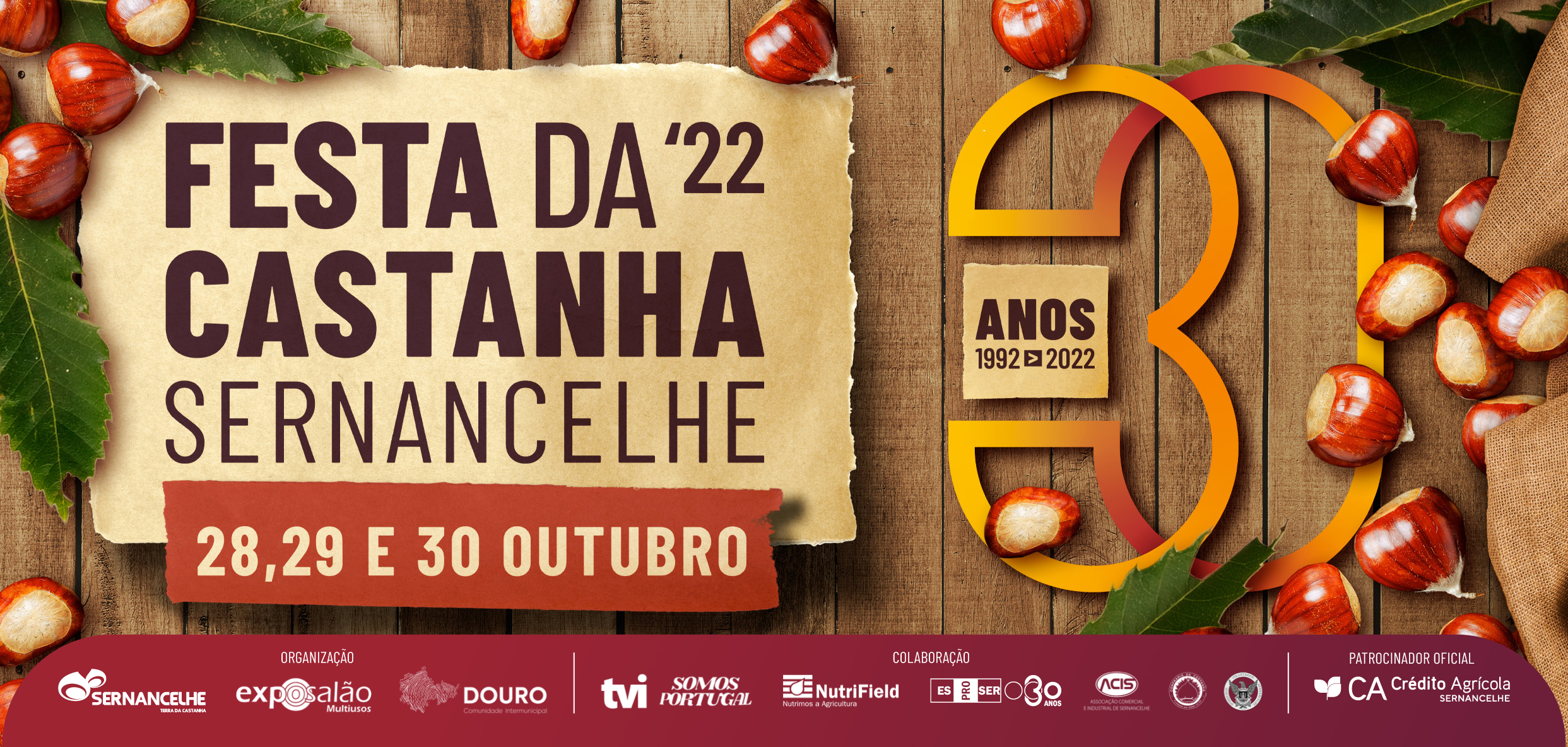 Sernancelhe - 30 years of Chestnut Festival
The 30th edition of the Chestnut Festival is scheduled for October 28, 29 and 30. A special edition to promote one of the main ex-libris of the county since 1992 - the Chestnut.
"The Chestnut Festival, over these 30 years, has changed our cultural agenda and our economy because we are talking about an economic product of great importance for the municipality," stresses the councilman of Culture and Tourism in the Municipality of Sernancelhe, Armando Mateus.
The mayor highlights the importance of the chestnut as a product of excellence of the county and says that this fruit "has taken the name of the municipality beyond borders. A brand that "increasingly accentuates, marks the region and defines the territory".
Thus, the event keeps the purpose of helping to promote the chestnutof Sernancelhe, to be a showcase for producers and companies, to boost the economy, crafts, culture and people of Sernancelhe, as well as to project the territory as a touristic space of history, where identity is cultivated and celebrated.
This year, to celebrate three decades of an event already considered a reference in the North of Portugal, the program includes showcookings by talented chefs, fado, shows and testimonials from personalities who contributed to the growth of this unique event.
The official presentation of the program for the 30th anniversary of the Chestnut Festival took place at the Lisbon Tourism Exchange. An event that values and celebrates an endogenous resource, the chestnut, very important for tourism, culture, gastronomy and economy of Sernancelhe.