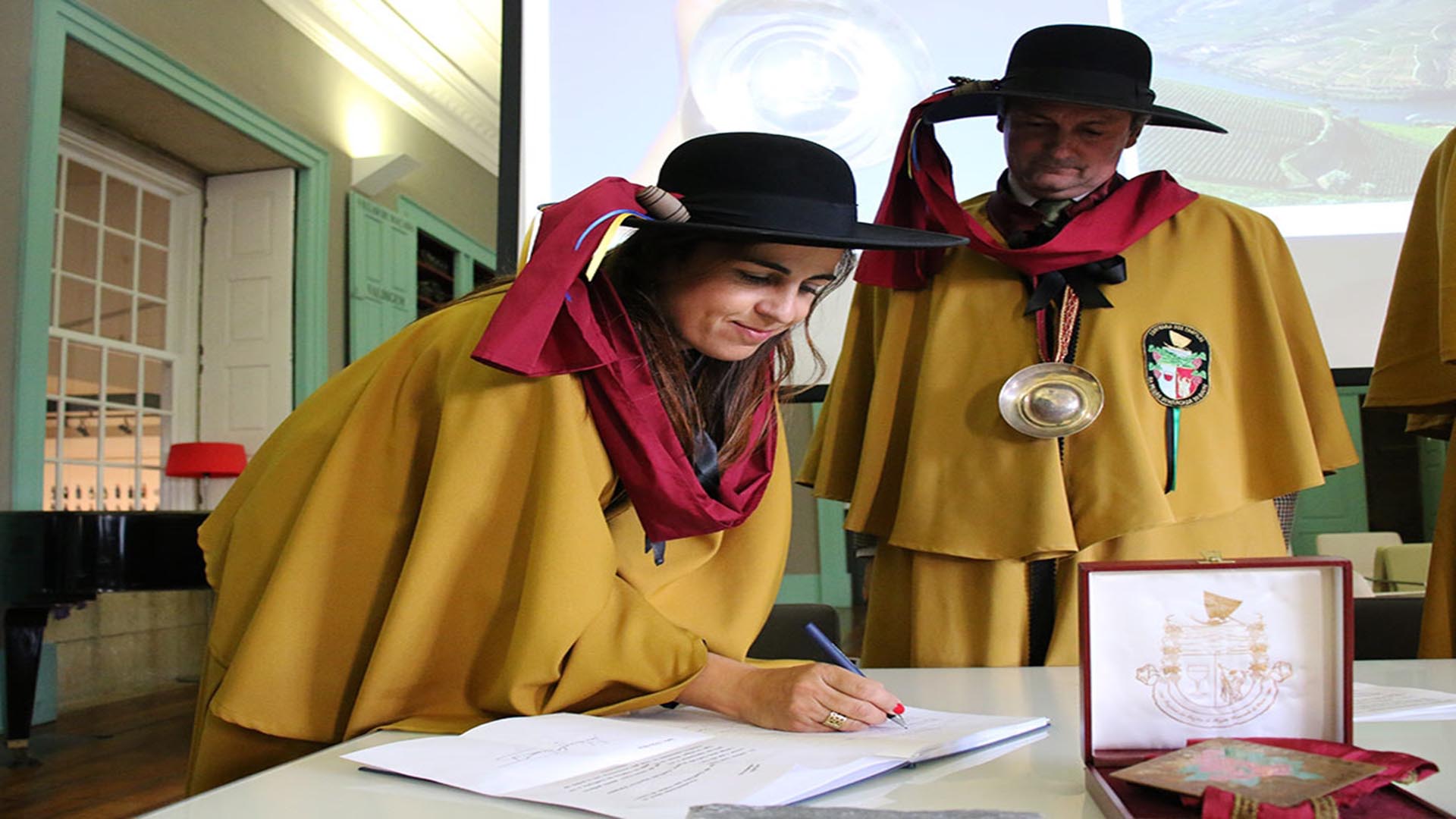 Confraria dos Vinhos do Douro
The Confraria dos Douro Wines is born in 1990, the result of the will of a handful of winegrowers who wanted to promote the Douro and its wines.
The denomination of the Brotherhood was initially the Brotherhood of the Douro Wine Enophiles and to belong to it was mandatory requirement to have a number of winegrower. Over the years and given the appreciation of the territory that was held by people or entities that did not have a number of winegrower, from 2015, it was defined the acceptance of new Confreres without number of winegrower, and a new category was created Confrade Partner, in order to praise all Personalities or Companies that with their work, their products and their services, can take the name of the Douro Region and its wines to everyone and in a very positive way, this is in a direct or indirect way they collaborate with the "agents of the land" - the Effective Confreres.
From 2015 the denomination of Confraria registered the designation Confraria dos Douro Wines. In 2017 the Confraria logo undergoes an update to maintain a modern, up-to-date, powerful image and also present in today's digital world.
Its governing bodies are the Chapter that acts as the General Assembly, the Dionysian Chamber equivalent to the Board, and the Office is its Fiscal Council.
The Confreres, in the framework of their duties in the Social Bodies, use the following titles:
In Chapter: Master Master Master, First Master Master and Second Master Master.
In the Dionysian Chamber: Master Prosecutor (President), Master Homemaker (Secretary), Master Feitor (Treasurer), Master Rogador (Master of Ceremonies) and Master Newsboy (Standard Holder).
In the Office: Master Taster Master; First Tasting Master and Second Tasting Master.
Over the years, we continue to spread this increasingly disadvantaged region, trying to carry out activities involving the work of the people of Duriense, reaching more and more people through the creation of events, seminars, and also this year in partnership with Cidade do Vinho 2019, a Douro Wine Contest for all producers in the region. This initiative aims to boost and enhance the Douro Wines through an assessment made by wine experts. The contest will have a wide range, being open to several categories of wines, including White, Rosé, Red, Sparkling, Moscatel and Porto.
Honor and glory to the wines of the Douro Demarcated Region
Peace and health to its Producers
Congratulations to those who know how to prefer them
Peace and joy to those who know how to drink and appreciate
Enviar feedback
Histórico
Salvas
Comunidade