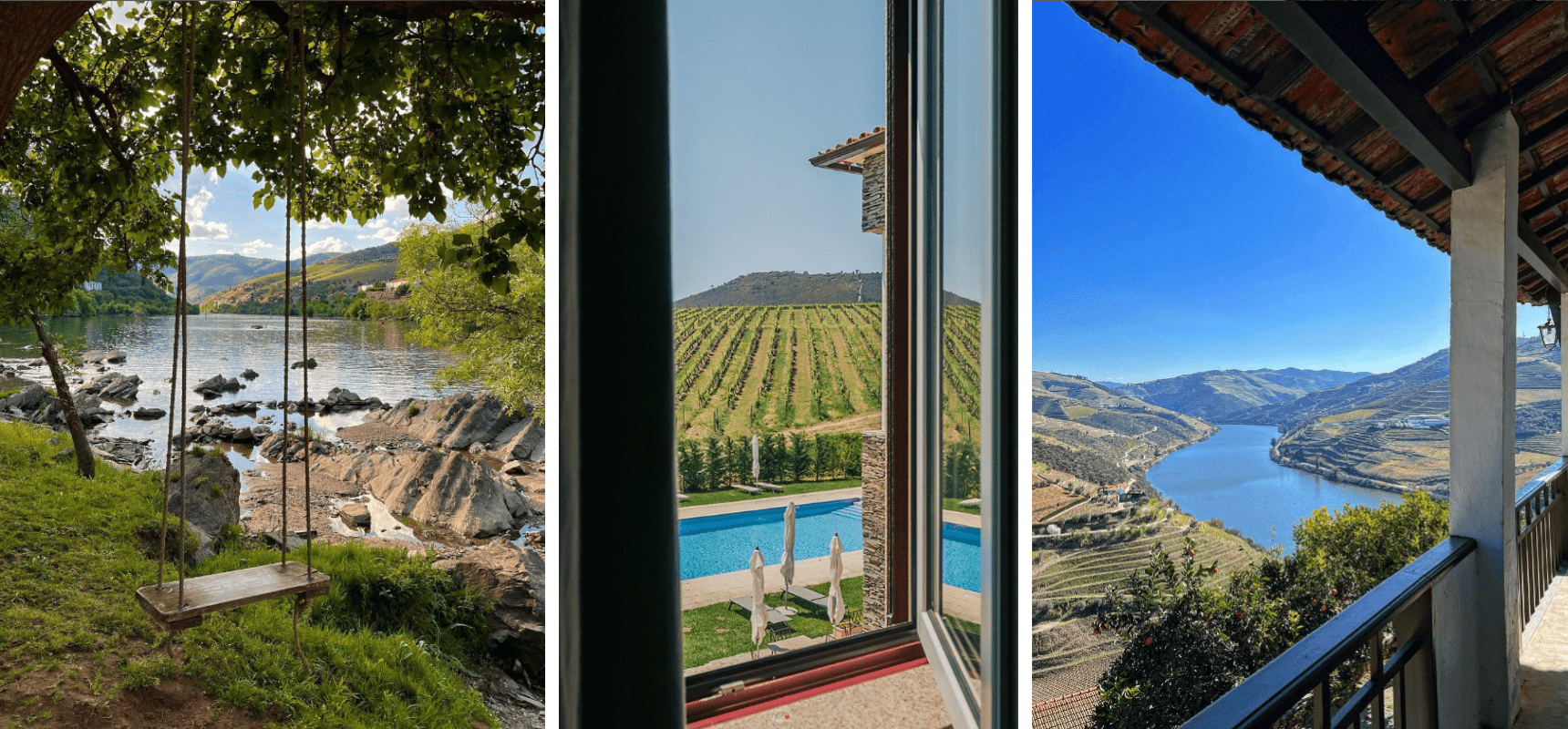 Portugal: The World Wine Tourism Destination in a Growing Market
Portugal is a country that boasts the fifth largest territory of planted vineyards in Europe and is ranked ninth in the world. However, what really highlights Portugal is its position as the world's second largest wine tourism destination, surpassed only by Italy, and leaving behind nations such as Spain, France, New Zealand, Argentina and Australia, among others.
This sector, which generated around 9 billion dollars in 2020 worldwide, is expected to reach an incredible mark of 30 billion dollars by 2030. If the current trajectory continues, Portugal will be able to reap a considerable slice of this pie, reaching to approximately 2.1 billion euros.
This estimate is provided by the Associação Portuguesa de Enoturismo (APENO) and is based on the assessment of 7.88 on the Portugal index in the study "Enoturismo - Dimensão Nacional e Europa, 2022", conducted by Turismo de Portugal. This index places Portugal in second place among the top ten wine tourism destinations worldwide, with Italy leading the way with an index of 8.28. Following the logic of APENO, this implies that of the almost nine billion dollars generated by wine tourism in 2020, Italian operations contributed with 745 million, while Portugal was not far behind, contributing with almost 700 million dollars.
However, despite the success of wine tourism in Portugal, there are challenges to be overcome. One of the main obstacles is the lack of reliable data. Since its inception in 2020, APENO has strived to create a suitable statistical classification for wine tourism, called the sub CAE (Portuguese Classification of Economic Activities). Unfortunately, recent attempts at the National Institute of Statistics (INE) to create this classification have proved unsuccessful.
INE justified its "impossibility of accepting" the APENO proposal, claiming that, in the wine tourism sector, as well as in other tourism sectors, there are several different activities classified in different sections of the CAE, which is not in compliance with the rules statistical classification. APENO, however, argues that this decision violates the principle of equality and harms wine tourism activities compared to tourist animation activities and tourism in rural areas. A legal opinion by Abreu Advogados supported this view, noting that INE's interpretation of Decree-Law 381/2007 was at odds with the objectives of community regulation 1893/2006.
While this issue is not resolved, the major wine producers are taking steps to integrate wine tourism activities into tourist entertainment companies. APENO, which currently has 110 members representing about 70% of the wine sector, fears that this change will cause them to lose even more control over the sector's data.
APENO has already sent all this information to the new Secretary of State for Tourism, Nuno Fazenda, and has requested a meeting with the new President of Turismo de Portugal, Carlos Abade, in the hope of finding a solution to these challenges. "We are going to try by all means. We have to achieve something. If it is not the sub CAE, at least the National Registry of Wine Tourism Companies is created, like what exists for tourist animation agents", defends Luís Sá Souto, vice-president of the association.
Bacalhôa Group:
Bacalhôa Group, with its impressive 1200 hectares of vineyards and a consolidated turnover of 50 million euros in 2022, is a notable highlight in the wine tourism scenario. Annually, it attracts more than 400,000 visitors to its wine cellars, museums and wine shops in enchanting locations, such as the Alentejo, the Setúbal Peninsula and Bairrada. At the end of last year, the company took a step forward by creating Bacalhôa Enoturismo, SA, an initiative that, although administrator Paulo Costa does not specify the exact amount, contributes significantly to the group.
According to Paulo Costa, the lack of accurate information has been the main challenge faced by Grupo Bacalhôa in wine tourism. However, he points out that this activity has experienced constant growth, with positive impacts in the regions where it is present. 2022 was an exceptional year, and the prospects for this year remain promising.
Parras Group:
The Parras Group, owner of the historic Quinta do Gradil, which has seven centuries of history in Cadaval, created Parras Eventos in 2015, not only for tax reasons, but also to better control its wine tourism activities. With an 18th-century palace on the property, restored with a global investment of over one million euros in 2018, the group attracts around 15,000 visitors annually. This is thanks to a wide range of activities, from corporate events to tastings, picnics and various wine-related experiences.
Wine tourism contributes with about 10% of the total sales of the Parras Group, which also has a presence in Alentejo, with Herdade da Candeeira, where it is starting to receive tourists. In addition to local visitors, Quinta do Gradil is especially attractive to American, French and Brazilian tourists, who appreciate Portugal's association with quality wine and good food, in addition to the advantage of proximity to Lisbon.
Sogrape:
Sogrape, the largest wine group in Portugal, has a rich experience of more than five decades in wine tourism, with a notable focus on port wine. Annually, its Caves Ferreira and Caves Sandeman, in Vila Nova de Gaia, as well as Quinta do Seixo, in the Douro, receive around 200 thousand visitors. Options for visitors range from traditional tastings and pairings to vineyard picnics and grape harvest programs.
Sogrape's wine tourism is a significant part of a group that covers more than 1600 hectares of vineyards in 12 wine regions in five countries. In 2022, wine tourism generated six million euros for the group, which recorded a total turnover of 347 million euros. Sogrape owns 980 hectares of vineyards in Portugal alone, covering regions such as Vinhos Verdes, Douro, Dão, Bucelas, Alentejo and Madeira Island, with future investments planned to further expand its presence in wine tourism.
Global Wines:
Global Wines, with its three notable properties - Quinta de Cabriz, in Carregal do Sal, Quinta do Encontro, in Anadia, and Casa de Santar, in Nelas -, is preparing for significant investments in its wine tourism sector. The company's CEO points out that wine tourism is a strategic activity for Global Wines, and they are committed to creating wealth, jobs and valuing wine regions.
Wine tourism already represents around two million euros in annual turnover for Global Wines and continues to grow at double-digit rates. The company is particularly excited about the creation of a wine center at Casa de Santar, which will offer a variety of experiences, from shopping to gastronomic experiences and a small boutique hotel to provide visitors with a more immersive experience in winery life. This is a sector on the rise, and the proximity to Lisbon is an added advantage that attracts visitors from all over the world.