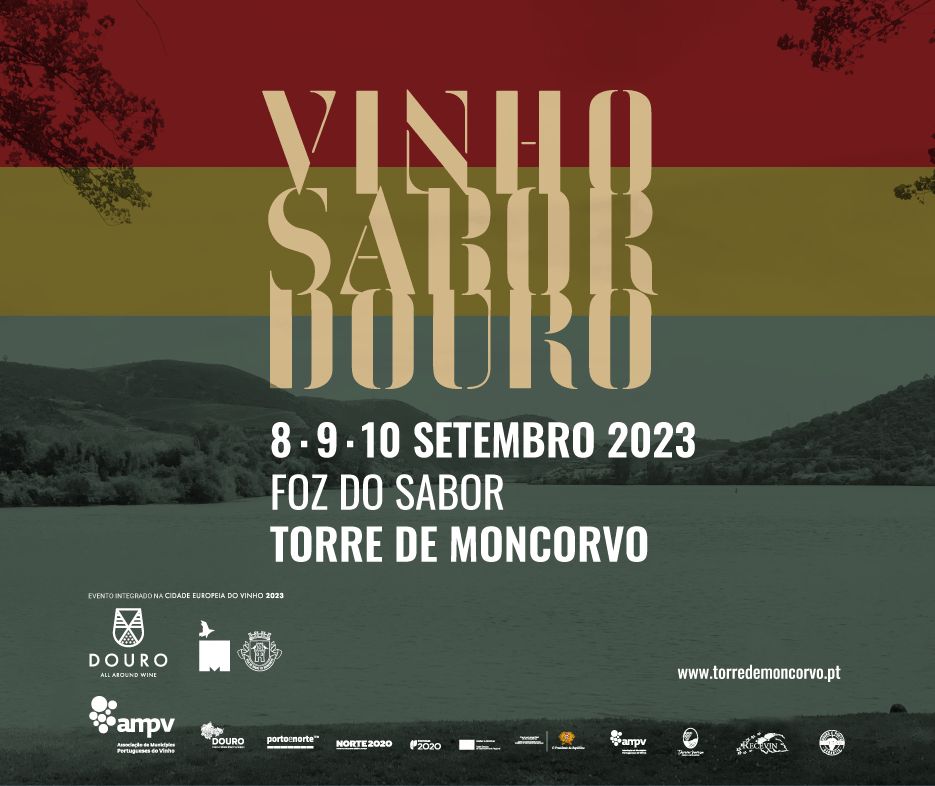 Vinho e Sabor Douro
From September 8 to 10, Foz do Sabor, in Torre de Moncorvo, is hosting another edition of Vinho e Sabor Douro, the festival that celebrates the end of summer and the wines produced in the municipality.
In this edition, since the event is part of the European City of Wine 2023, it will also be possible to taste the various nectars from the 19 municipalities that make up the Douro Intermunicipal Community (CIMDOURO).
Also noteworthy is the final of Portugal's Harvest Queen, whose gala will take place on September 9 at 9:30 p.m. in Foz do Sabor.
Located in the Douro Superior, Torre de Moncorvo is a land of excellent wines. During the months of September and October, the grape harvest takes place, when the grapes are picked and transformed into the beautiful nectar that we invite you to taste. And so the Vinho e Sabor Douro is born, a festival that marks the end of summer and showcases the wonderful wines produced in the municipality.
The festival takes place at the emblematic Foz do Sabor River Beach, where visitors can enjoy musical performances while appreciating the excellence of the region's wines.
Present at the event are the municipality's wine producers who sell the nectars they produce on their farms by the glass or bottle. As well as boosting the local economy, this event aims to increase the region's tourist offer outside of the high season.
The program includes a White Night, in which white, wine and music will be the motto for a magical evening. To make the evening memorable, everyone is asked to dress in white, creating a unique atmosphere at Foz do Sabor.