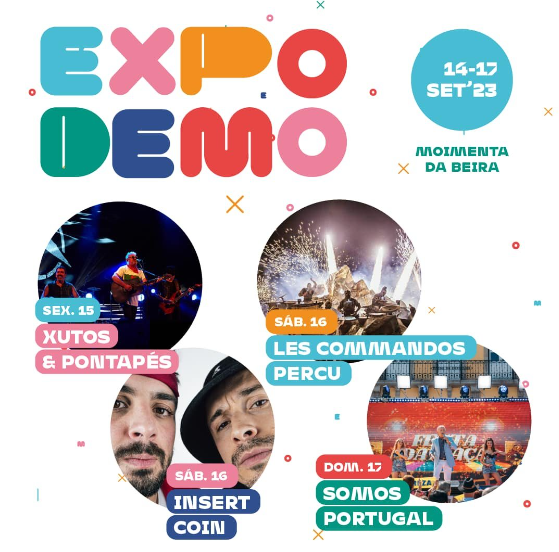 EXPODEMO 2023
Expodemo is a showcase of the region's activities, products and services, an apple exaltation event, a celebration of the 'temptation' fruit that has been held annually in Moimenta da Beira since 2012 and is yet another element in strengthening regional dynamics.
This year's edition takes place from September 17 and the line-up features Xutos e Pontapés, Les Commandos Percu, Insert Coin and Somos Portugal as the four highlights of the event's program. The concerts, performances and shows, including the international production 'Silence!' by the French street art company Les Commandos Percu, are free.
Expodemo is the Apple Festival, the fruit of the land, of the roots and of the Light, which is now an important tourist and cultural event organized by Moimenta da Beira Town Hall, the heart of the apple. A celebration with a culture and business fair, an arts fair and shows of music, theater, dance, poetry, books and gastronomy, as well as unique eno-gastronomic experiences, and without ever missing the apple exaltation party.
????????????????????????????????, from September 14 to 17, four days of festivities, life, culture, meetings and business.