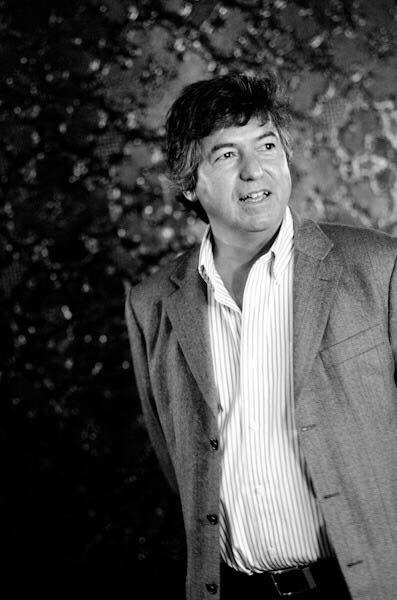 Quinta do Vallado, Douro: wine production in the time of COVID-19
Because of COVID-19, my interview with João Alvares Ribeiro, CEO of Quinta do Vallado, is taking place on Skype. Ribeiro is sitting in his garden, and I'm at home in Porto.
Quinta do Vallado, on the north bank of the River Douro near Peso da Regua, was founded in 1716, and is one of the heavyweights not only of Douro wine production, but equally in local wine tourism, for which they received a Best of Wine Tourism 2020 award.
Ribeiro is descended from Dona Antonia Adelaide Ferreira, a formidable nineteenth century owner of the Quinta, influential Douro businesswoman and social reformer. He explains that Vallado's winemaking 'team of two Franciscos', Francisco Ferreira and Francisco Olazabal of Quinta do Vale Meão, are also descendents of 'a Ferreirinha', and that consequently they are all cousins.
I ask Ribeiro if he thinks families, with their transmission of experience and knowledge, are an asset for wine production. "It's sometimes said, it's easy to produce a good wine except for the first one hundred years," he replies, adding that he believes it's undoubtedly an advantage to be preceded by several generations of family winemaking experience.
The three cousins left behind their one-hundred-year learning curve ages ago. The Vallado Vintage Port 2017, a field blend from old vines, was rated 95 Points by Robert Parker. Ribeiro explains that the most important challenge in making a vintage Port is to have top quality grapes, while for the very old Tawnies Vallado also produces, greatness is determined by the blender's skill.
João Alvares Ribeiro was one of the founders of the Douro Boys, back in 2003. The five young men, one of whom was Dirk Niepoort (https://www.ilovedouro.pt/en/blog/36/dirk-niepoort-talks-about-his-projects-present-and-future), teamed up to spearhead the Douro table wine revolution and give it international visibility. Production of Douro dry wines has been on the rise since the beginning of the century and today is roughly equal to that of Port, the region's historic fortified tipple.
Ribeiro describes how viticulture has evolved in the last twenty years. With Port the dominant wine, viticulture was traditionally based on grape varieties with high levels of sugar and high yields, planted mainly on south and west facing slopes, generally at low altitudes. Grape picking took place at maximum maturity.
Now, with the shift to non-fortified wines, the Douro has made the most of its exceptionally complex and varied terroirs, embarking on what Ribeiro refers to as a 'learning process.' Grape varieties with higher acidity planted at higher altitudes are being used, with earlier harvesting, to produce lighter and more elegant wines, with lower alcohol.
Vineyards at higher altitudes, and the minerality provided by the Douro's schist soil, have led to the creation of world class white wines, a feat few would have imagined possible in the Douro twenty years ago.
At Quinta do Orgal, Vallado owns thirty-five hectares of organic vineyards in the arid, sizzlingly hot Douro Superior. This challenging territory is the last area in the Douro with land still available to plant new vineyards. Vallado found a north facing vineyard, with less sun exposure. The property borders the Douro River, providing access to water, an increasingly scarce resource here as everywhere. "Despite lower yields and higher costs, we believe the future of farming will be organic all round the world, sooner or later," Ribeiro comments.
Our conversation turns inevitably to the impact of COVID-19. Ribeiro affirms work is continuing as normal in the company's wineries, cellars, warehouses and vineyards: "if we don't follow the vineyards closely, we won't have a good harvest." Sales have taken a knock, however, and despite remaining relatively strong in the domestic off-trade, all other channels have stopped, with export – accounting for 50% of Vallado's sales – the heaviest hit.
Vallado's two tempting boutique hotels and the estate's winery are, of course, currently closed to visitors. "Wine tourism has a very high potential in the Douro Valley. It brings enhanced visibility to brands and allows higher selling prices. I hope COVID-19 will be a six-month thing, and we will continue to develop wine tourism when the situation returns to normal." As if to emphasise his master's optimism, Ribeiro's dog bounds into view: did someone say a walk in the vineyard?
The author, James Mayor, is the founder of Grape Discoveries, a boutique wine tourism business: www.grapediscoveries.com