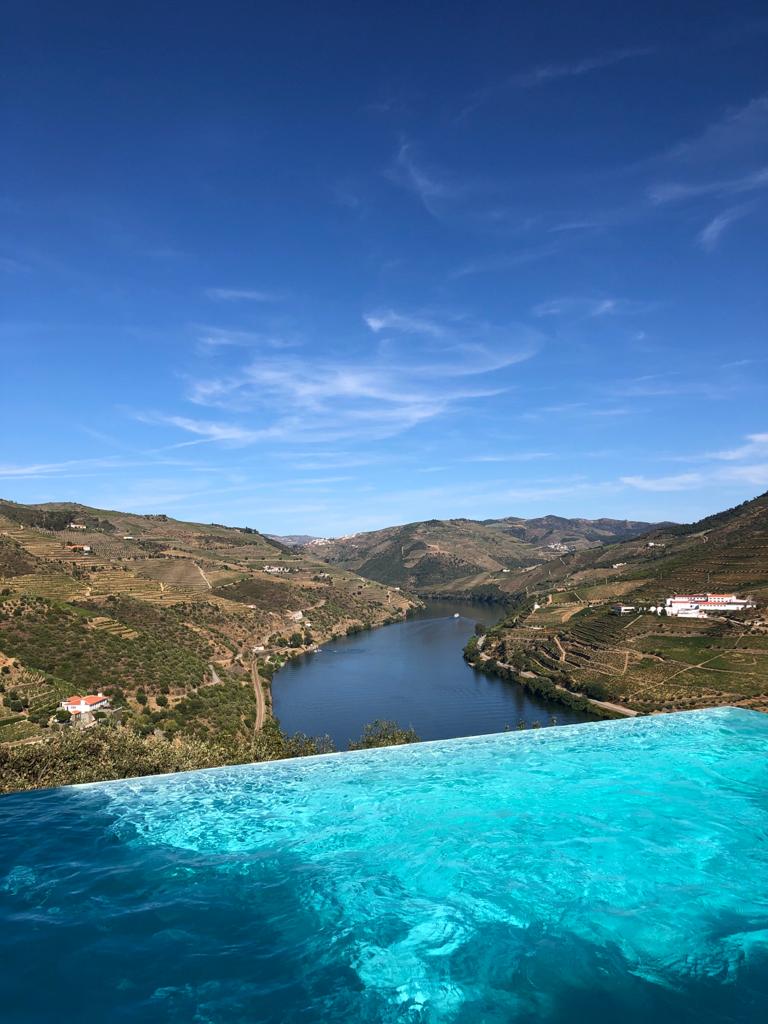 Quinta do Crasto
Quinta do Crasto
The experience!
Designed on one of the hills of the Douro Valley, Quinta do Crasto begins by surprising those who visit it due to the view and the setting it has over the Douro: the river bends to the history, family tradition and wine offer of Quinta do Crasto.
We spent some extraordinary hours on this winery, late afternoon in the infinity pool designed by Souto Moura, the image is worth a thousand words, all the adjectives that can be used are insufficient for the charms that Quinta do Crasto offers us!
Some snacks, wines from Quinta do Crasto production, such as Crasto Rosé, Crasto Branco or Crasto Superior Branco, full of freshness and intensity, appropriate to the pool, summer, late afternoon and early evening environment, where the loose and lively conversations were taking up our time.
But, the truly impressive thing about this estate is the history, the preservation of the family memory and all Douro traditions and customs. We were delighted with the wine tasting of the Quinta do Crasto's wines, it was a real privilege: from the Quinta do Crasto Reserva 1996 Old Vines reds, to the Quinta do Crasto Tinta Roriz 1999, wines over twenty years old but extremely balanced and with an unique body and intensity. Related to the port wine of Quinta do Crasto LBV 1995 and Quinta do Crasto Colheita 2001, we feel and live an unforgettable experience. Miguel Roquette was an excellent host, inspired and motivated by the motto "Honore et Labore" presented us in a free and relaxed way the more than 400 years of history of Quinta do Crasto and family, our tribute to Mr. Constantino de Almeida for having created such a legacy.
Surrendered to the charms of Quinta do Crasto, we are convinced that "being unique is the plan"!
The Douro certainly saves more special stories.
Discover Crasto.