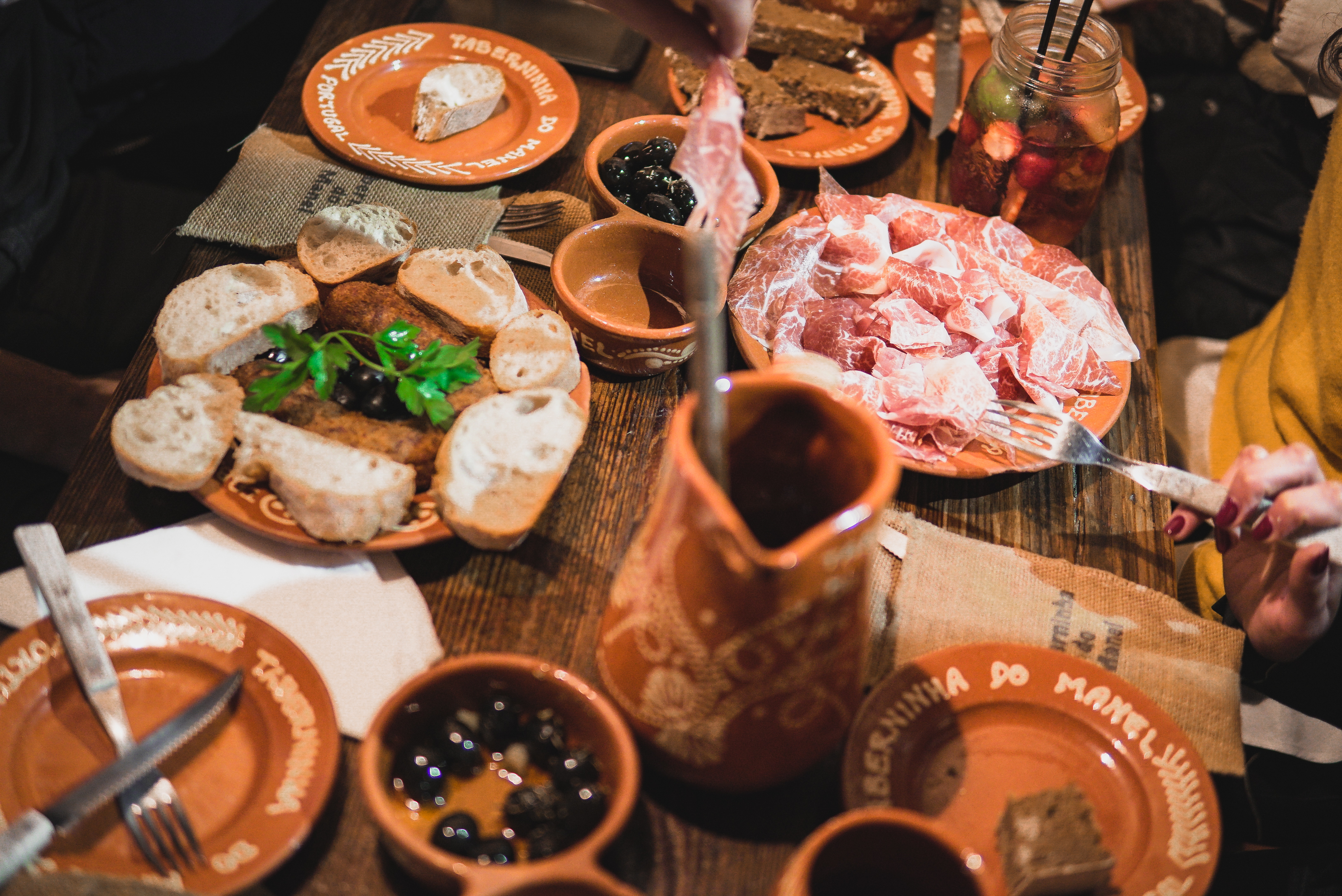 Taberninha do Manel
Taberninha do Manel is a must stop for anyone who is visiting the historic area of Vila Nova de Gaia.
It is on the left bank of the famous Douro river that we can find Taberninha do Manel, already recognized as one of the emblematic places of Ribeira, and be welcomed with the famous heat of the North. This warmth is in the people who receive you, in the decoration that welcomes you and in the meals that warm your stomach.
Manuel Carvalho and his son André Carvalho are your hosts, experienced in welcoming and who have been working for 35 years to Taberninha do Manel offers the best experience and quality possible to everyone who visits there.
The building that houses this paradise of traditional Portuguese food has over 100 years of history, and with it an eternal nostalgia that arises. The decoration of Taberninha do Manel couldn't match more, and that's why there we can find centuries-old stone walls and old Riga wooden tables decorated with objects that were once work tools of the Northern people that, of course, join the eternal Porto slang phrases.
If its interior is dazzling, its exterior is passionate: a terrace over the Douro river, where the privileged view offers us one of the best evenings that the historic area could offer.
With regard to its culinary art, the main suggestion is its broken eggs and roasted sausage, however there is notoriously available a range of options for lovers of eating well and in the style of Porto.
And for those who love wine, Taberninha do Manel offers a variety of reds, whites or even Port wines. However, it is necessary to add that the bleeding of the space has been the target of excellent criticism from those who dare to try it.
And if the idea is a romantic dinner, a business lunch or even a late afternoon with friends, Taberninha do Manel is a space that allows the framing that serves any reason to eat and drink with quality, in an unforgettable place . Whoever tastes, comes back.