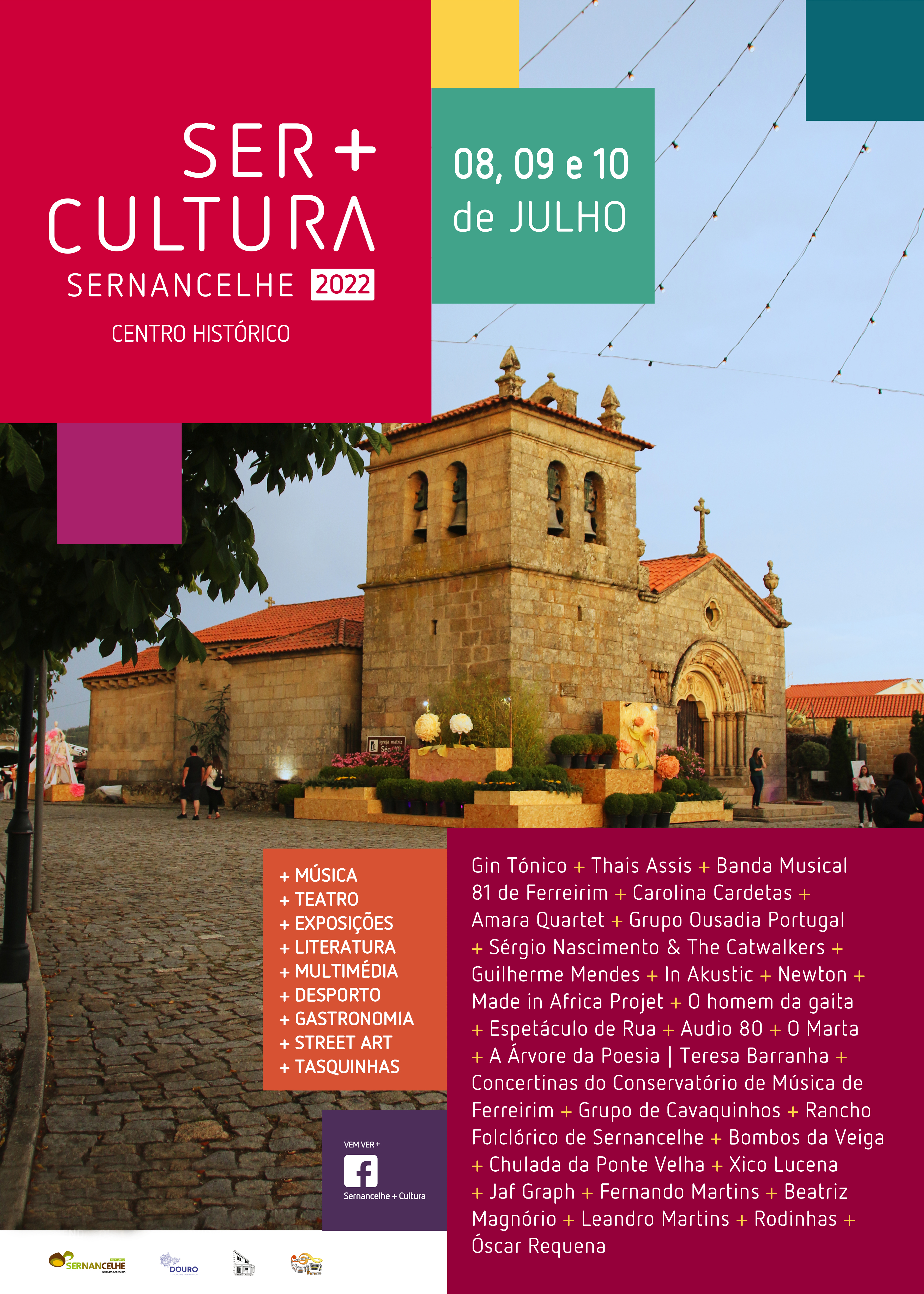 SER+CULTURA in Sernancelhe
From July 8 to 10, Sernancelhe organizes another edition of the SER+CULTURA culture festival - an initiative filled with shows, music, theater, exhibitions, sports, literature, multimedia and gastronomy. In all, there are "dozens of actions that stand out for interactivity with the public and appeal to their participation, taking as main objective the offer to visitors of cultural moments in the context of the unique heritage of the historic center" of Sernancelhe, say the organizers of the event: the Municipality of Sernancelhe, in collaboration with the Abade Vasco Moreira Municipal Library, the Ferreirim Regional Conservatory of Music and the Music Academy of Sernancelhe.
Dozens of artists will perform during the three days of SER+CULTURA, showing "innovative and dynamic concepts, where culture and its performers are protagonists, in a diverse show that aims to attract audiences with different sensibilities and to enhance the cultural and architectural heritage. It should be noted that the shows, all free of charge, will rotate among the various stages listed and will be complemented by street performances that will arise spontaneously in some strategic corners of the region. SER+CULTURA will take place precisely in a place of recognized historical and cultural importance, such as the Historic Center, where classified monuments such as the Romanesque Church, the Pillory, the Solar dos Carvalhos, the Casa da Comenda de Malta, as well as the Municipal Auditorium, the Library, and the Padre Cândido Museum stand out. Handicrafts and gastronomy will also be in evidence with stalls strategically placed near the stages. More than a dozen spaces will represent the arts and crafts of the county, while the taverns will offer local cuisine, with the most authentic flavors of the Land of the Chestnut.