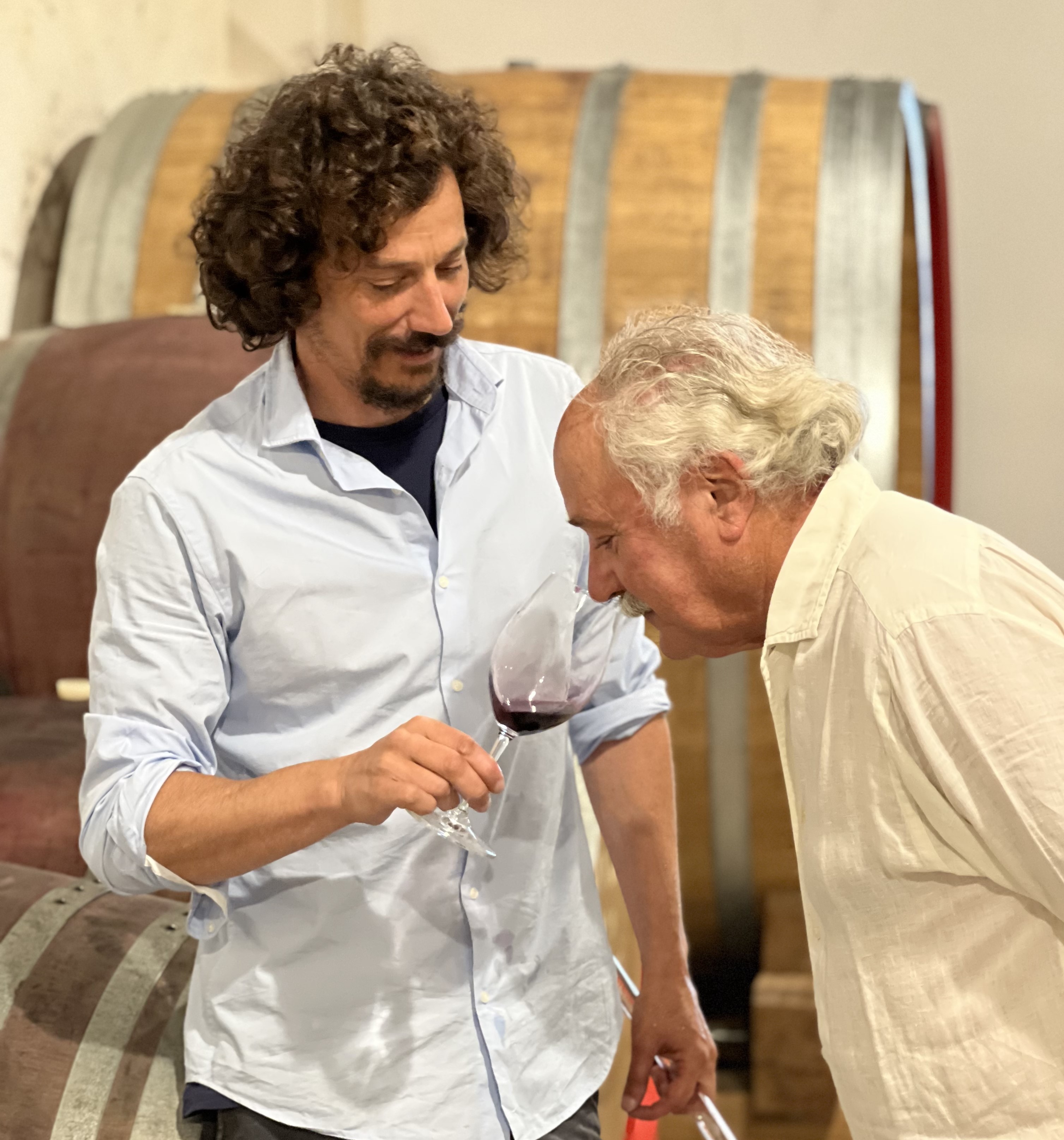 Enter Órbita with Nicolau de Almeida
The union of marriage and wine alchemy created the brand João Nicolau de
Almeida & Filhos, represented by a star - once the symbol of the old Nicolau
de Almeida branch company, giving continuity to the secular presence of the
family in the production of wines in Douro.
For this family, the notion of diversity plays a very important role. Aware of
concepts such as difference, plurality, different angles of vision,
heterogeneity, communion of opposites, intersection of differences or
mutual tolerance, they carry this approach to their farming, to their wines,
and to their lives. They totally exclude the use of chemicals, preserve, and
promote (bio)diversity at Quinta do Monte Xisto.
As a family they taste and release their wines - the harvest is full of high
temperatures, of shale dust in the air. Strong summers that heat up a terroir
of unique flavors.
Quinta do Monte Xisto is located in the Upper Douro, in Vila Nova de Foz
Côa, surrounded by the most beautiful Douro landscapes that give life not
only to its wines, but also to a unique culture.
It is in these lands, once used for planting vineyards, olive trees, almond
trees and cereals, that an enchanting terrace is born, which reveals itself as
the stage for stories, sharing, memories of a life among the vineyards, the
terraces and the unique Douro life. A place to contemplate the Douro and sit
friends around the table in a balance of the Oriente - just like the wine!
Far away from Quinta do Monte Xisto, where the Douro River flows into the
sea separating the city of Porto from Vila Nova de Gaia, the so-called "terroir"
continues. João Nicolau de Almeida and his sons found in Gaia the ideal
natural place to finish the process of making their wines and a home to
share their stories about the vineyard, wine, and life!
Among the paths on the Gaia dock we find the Adega Nicolau de Almeida - a
family wine tourism space where you can taste the blend between Douro
and Porto, a perfect balance between two climates, two (co)connected lands.
The winemaking is completed in this winery, where the wines are aged and
bottled.
Among the hustle and bustle of a working space and the concern to serve
good wines, one feels a calmness that prevents ageing, a trust in the Douro
culture, and a sharing of a common love - wine.
In the words of João Nicolau de Almeida, "We are part of a whole and it is in
this whole that we seek to integrate our Quinta". From visiting the cellars, to
wine tastings, to lunches in the Douro or in Gaia, the experience is created
around its audience, in Órbita with Nicolau de Almeida.
Wine is the pretext for life and in this family, you will always find freshness
and acidity but with elegance and structure. Enter Órbita!