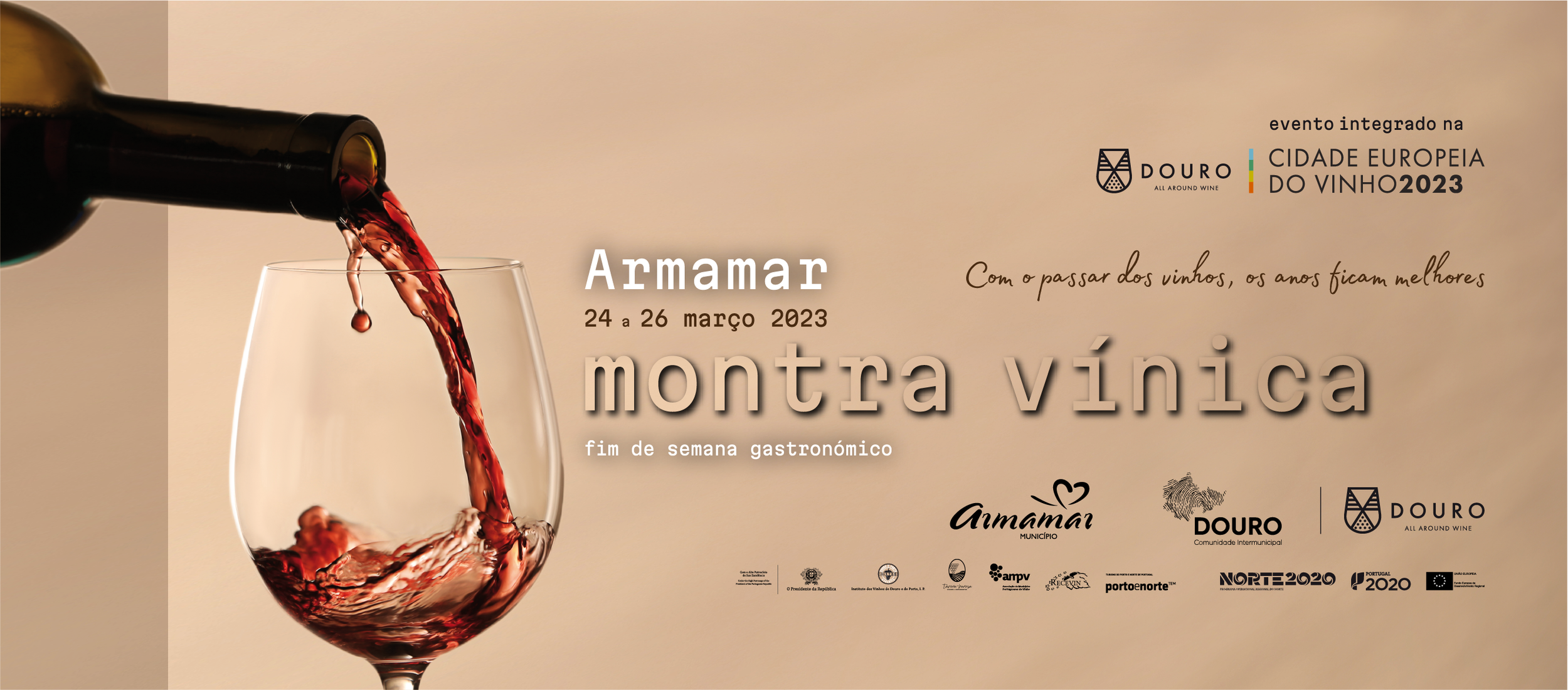 Wine Showcase of Armamar 2023
The municipality of Armamar is organizing on the weekend of March 24th to 26th a Wine Showcase, an event integrated into the program of Douro European Wine City 2023.
The Wine Showcase will take place in the Municipal Market and wants to gather the producers of the Douro, Porto and Távora-Varosa regions, produced in the municipality, highlighting the quality of the wines produced in three distinct qualities.
Visitors will be able to explore several stands, interact with producers, taste novelties firsthand, and participate in commented tastings and even showcookings with chefs.
In addition, the municipality joins the Gastronomic Weekends initiative, also celebrating its gastronomy. To complete the program, there will be several leisure and recreational activities, which will enrich the experiences of both local residents and visitors.
The Montra Vínica will be open from 5pm to 11pm on the 24th and 25th (Friday and Saturday). On Sunday (26th), it will be open from 11am to 7pm. The program also includes cultural, recreational, and leisure activities.
A weekend of wines in the Land of Emotions!